JYOSEI︎WOMAN︎JYOSEI︎WOMAN︎
JULY OF TWO THOUSAND AND EIGHTEEN.
AN AGREEMENT WAS MADE THAT WE WERE GOING TO MAKE A SKI FILM.
FEBRUARY OF TWO THOUSAND AND NINETEEN.
MADDIE JONES, TAYLOR LUNDQUIST, STEFFANIE MOSSLER, ZOE BLEWETT, NATALIE OAKS, BROOKE POTTER, MINA ITABA, AND MYSELF TRAVELED FROM OUR RESPECTIVE COUNTRIES AND MET UP IN TOKYO.
THE FOLLOWING THREE WEEKS WERE SPENT VISITING 711'S, SKINNING THROUGH DEEP SNOW IN FORESTS, GAWKING AT THE MOST SNOW ANY OF US HAD SEEN, SHOVELING LIPS, CLICKING BUTTONS, EATING SUSHI, AND SOMETIMES SKIING.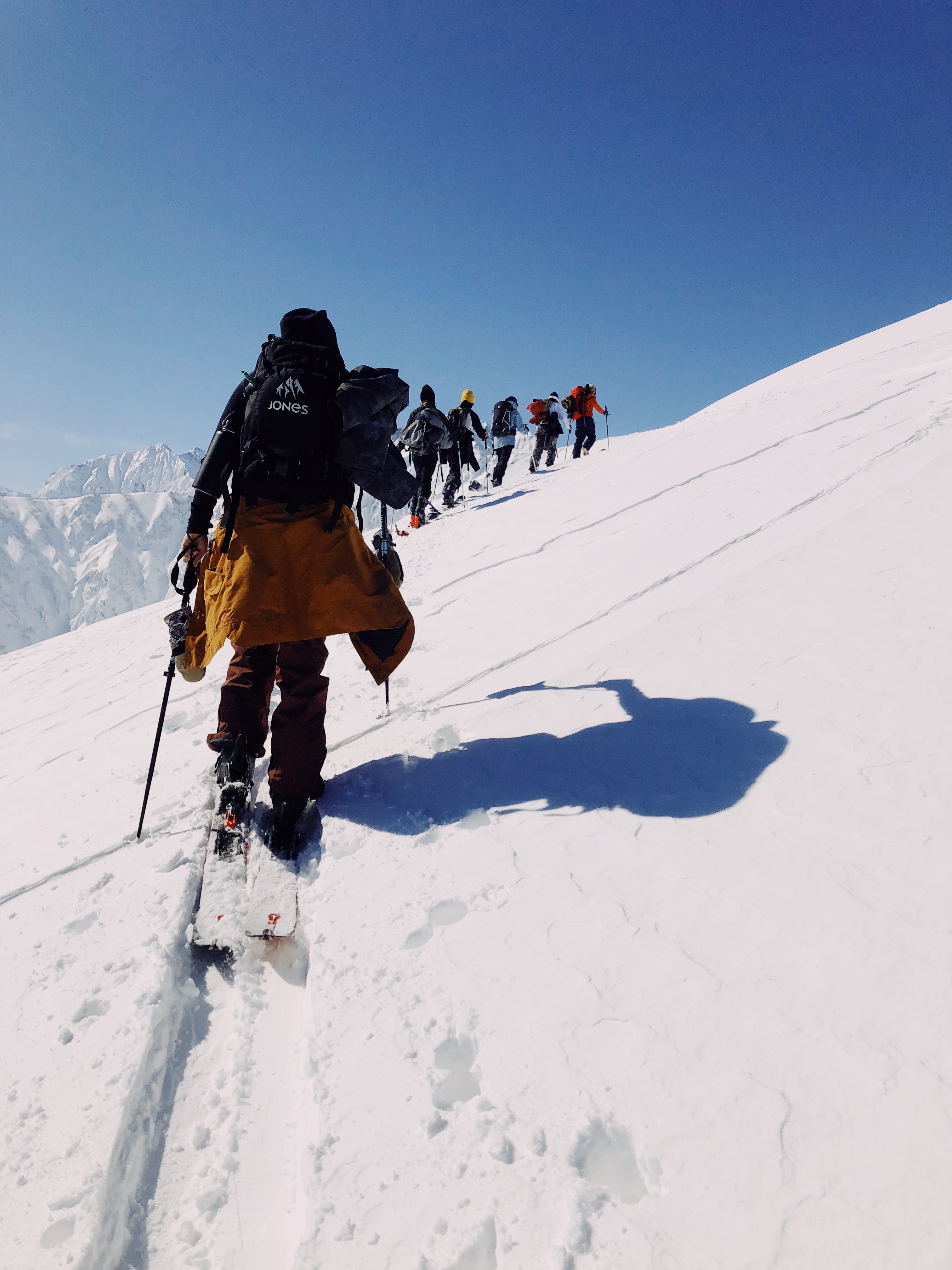 SUMMER OF TWO THOUSAND AND NINETEEN.
WITH A FEW HARD DRIVES FULL OF FOOTAGE, I DEVELOPED A VERY INTIMATE RELATIONSHIP WITH THE POST PRODUCTION PROCESS.I SPENT MY TIME LEARNING THE INS AND OUTS OF ALL THINGS EDITING, WITH SCATTERED GUIDANCE FROM MY PEERS.
AUGUST OF TWO THOUSAND AND NINETEEN.
THE FIRST PREMIERE OF JYOSEI WAS HELD IN JINDABYNE, NSW, AUSTRALIA.
AUTUMN OF TWO THOUSAND AND NINETEEN.
PREMIERES BEGAN TAKING PLACE GLOBALLY, TOURING RUSSIA, JAPAN, CANADA, THE UNITED STATES, AND MUCH OF EUROPE.
NOVEMBER OF TWO THOUSAND AND NINETEEN.
JYOSEI WAS RELEASED ON THE WEB VIA NEWSCHOOLERS.
JANUARY OF TWO THOUSAND AND TWENTY.
A LETTER WAS GIVEN TO ME AT THE ANNUAL SNOWSPORTS TRADESHOW. IT WAS WRITTEN BY A 14 YEAR OLD MINNESOTAN NAMED ALANNA.IN IT SHE WROTE, "I AM WRITING THIS TO TELL YOU THANK YOU. THANK YOU FOR BEING SUCH A RAD ROLE MODEL FOR PEOPLE EVERYWHERE! YOU ARE SUCH AN INSPIRATION TO ME AND SO MANY OTHERS IN EVERY THING YOU DO. JYOSEI WAS SO GOOD, BEST SKI MOVIE I'VE SEEN IN A LOOOONG TIME. ALSO UNBELIEVABLY RAD THAT SUCH AN INSPIRING GROUP OF GALS INCLUDING YOU WERE BEHIND IT ALL. I LOVED WATCHING IT, REWATCHING IT, TELLING MY FRIENDS ABOUT IT, AND REWATCHING IT SOME MORE!"
OUR GOAL WITH JYOSEI WAS SIMPLE: TO INSPIRE.
IT WAS AN HONOR TO BE PART OF SOMETHING SO GRAND, AND GET THE FEEDBACK FROM THE INDUSTRY THAT WE DID, BUT THE TRUEST MARK OF ACCOMPLISHMENT WAS DELIVERED IN A HAND WRITTEN LETTER GIVEN TO ME BY THE PARENTS OF A YOUNG GIRL WHO, HOPEFULLY, WILL BE INSPIRED TO DO IT TOO.
FOR MORE INFORMATION AND INTERVIEWS ABOUT JYOSEI, VISIT
"PRESS"